Let's run a store by a simple quiz
Let LINE help you work hard and work smart! Take this quiz to find out more!
Now, imagine you're playing a game where you're running your own business. You just opened a new store in the game and get ready to show everyone what you got. What kind of tools would you use to ensure your new store's continuous growth? Follow your intuition and choose the best items to tackle the challenges below!
Click here to learn more
Closing the Distance,
Thriving the business
LINE takes you right to the frontline of the business.
Making store owners stay in close contact with a multitude of potential customers who can bring you endless business opportunities.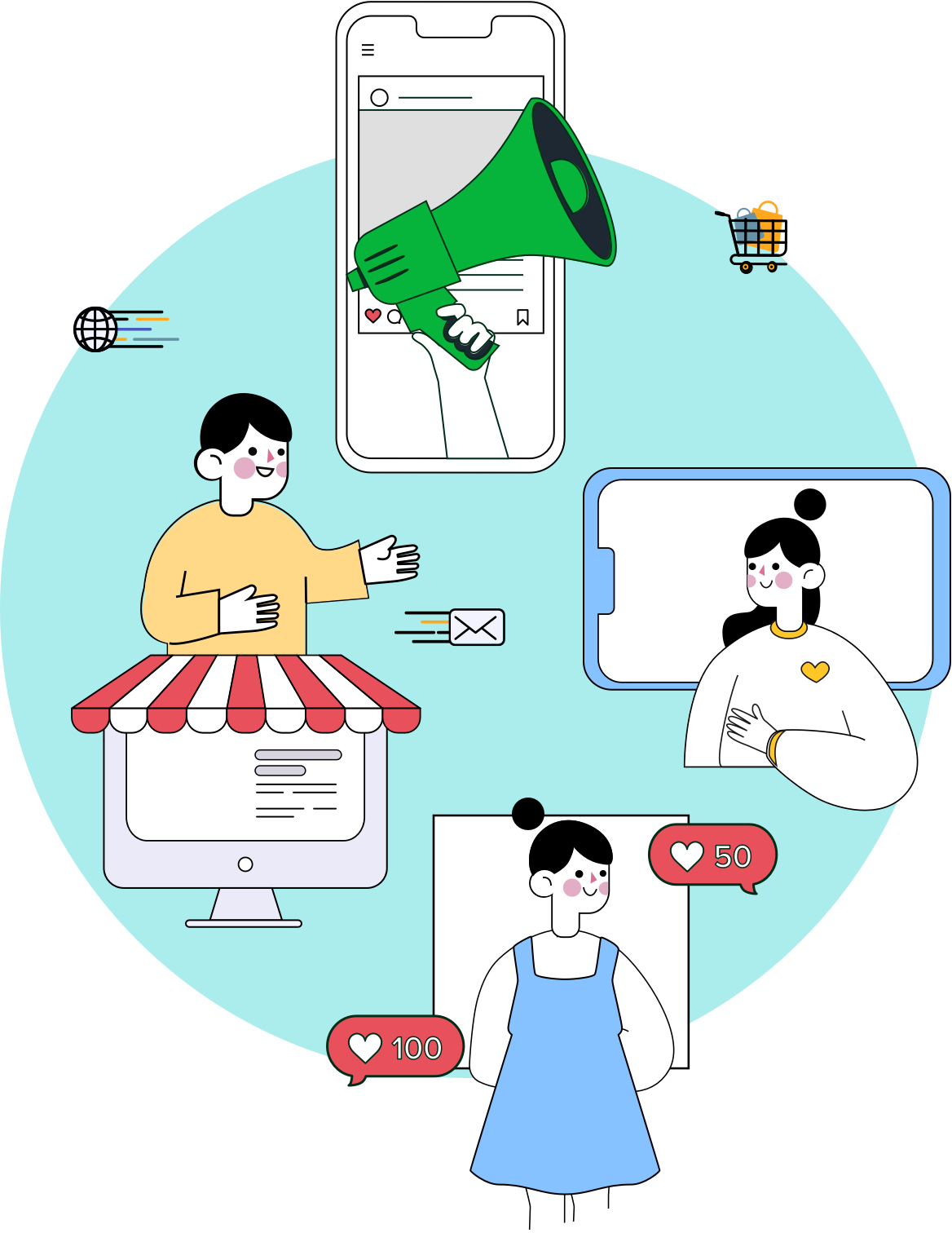 Any LINE user is a potential customer for you
LINE as the most frequently used social media app in Taiwan today, it shortens the distance between people! You know, finding new customers for you has never been so easy with LINE!
Build a complete online-offline purchase cycle with LINE
Use the simple tools LINE provides to build an integrated business model that combines the online and offline elements of your store into a complete purchase cycle for your customers, generating business opportunities for you.
Old to New: Store Makeover
Old Store Makeover
Owning a store ain't easy
One needs more than just smart strategy
For all the old stores worth guarding
To keep them on the path of victory

We'll invite an unexpected celebrity to each episode for a special mission: the mission of preserving the unique cultural values of these stores that have been passed down for generations, and injecting them with a new lease of life!
Watch the Videos
Watch the Videos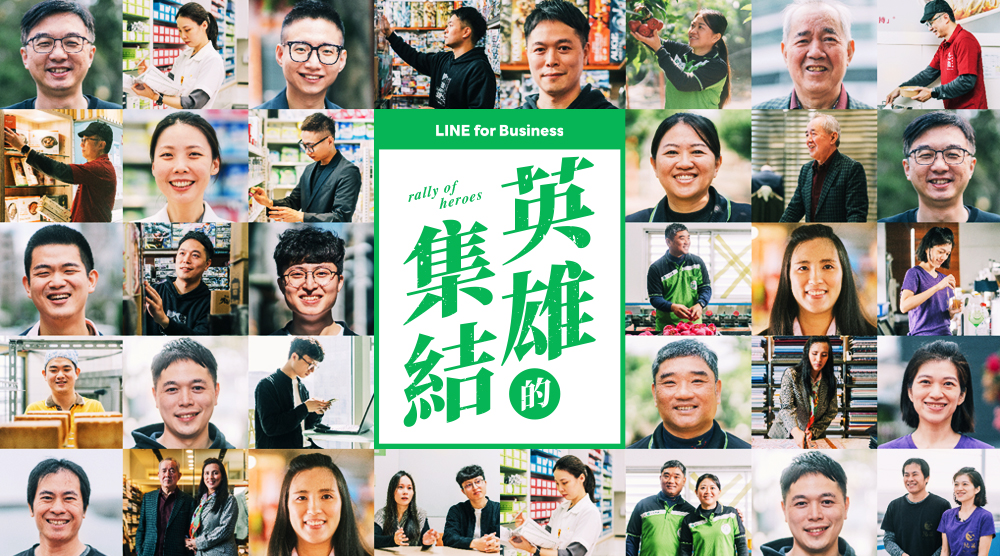 Old to New: Store Makeover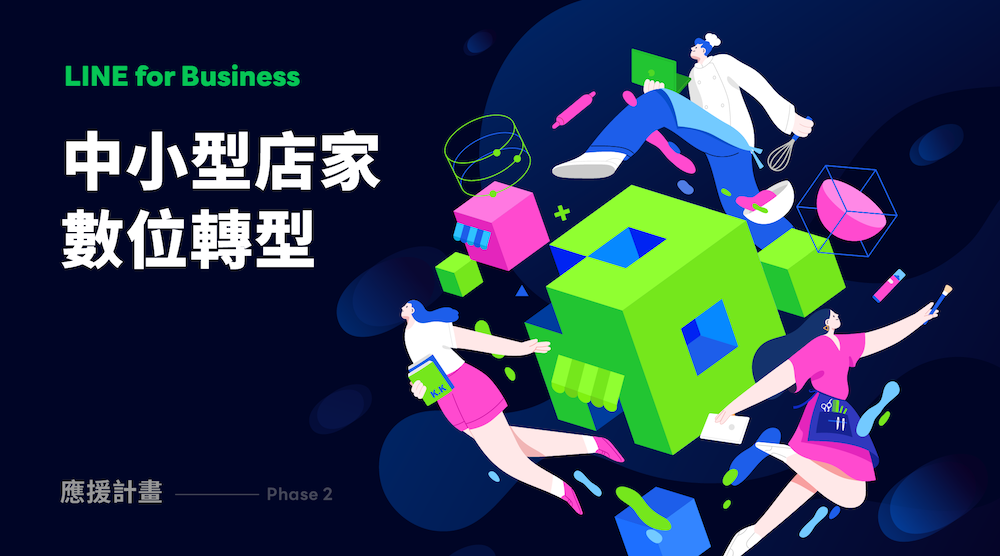 LINE Tutorial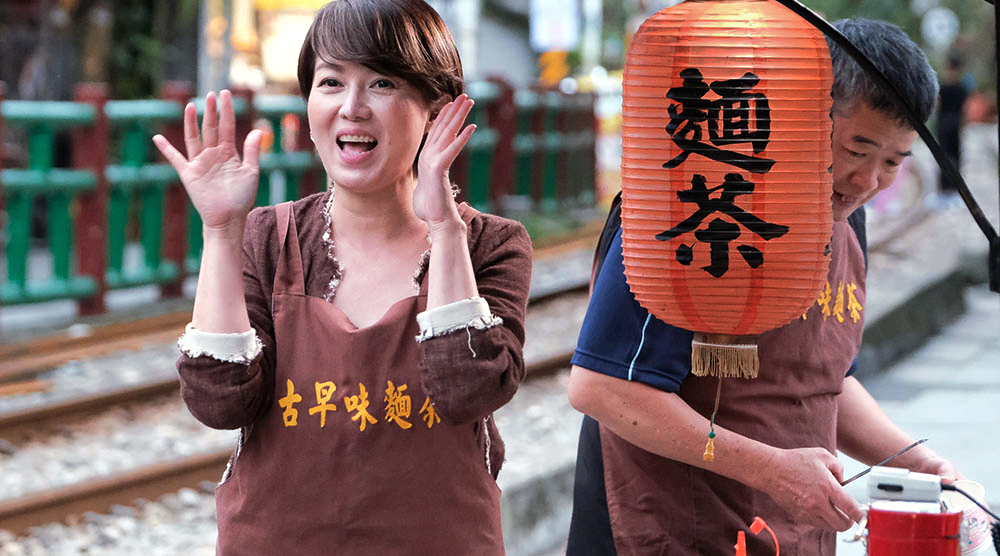 Behind the scenes
Old to New: Store Makeover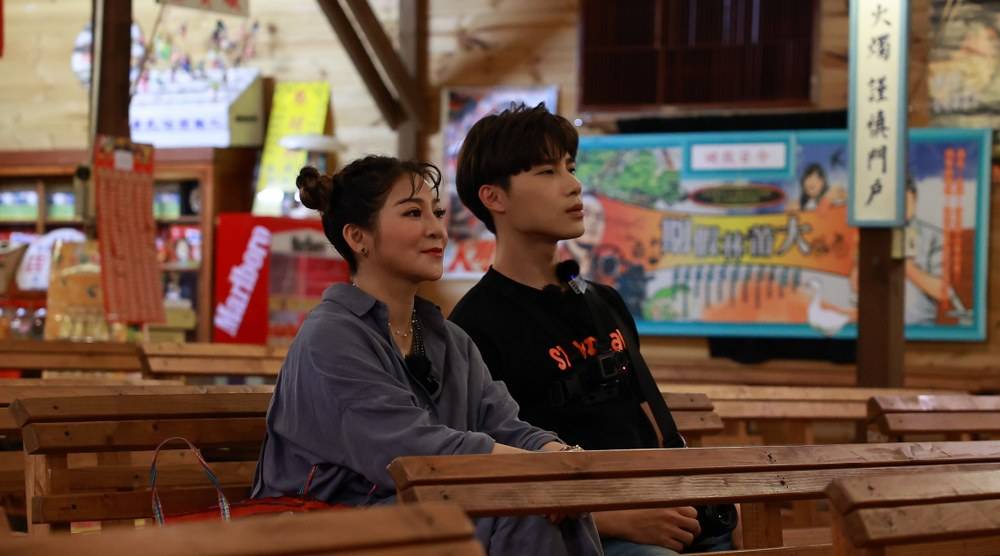 Special episode: "Who's in the Store Today? - Escape Room"
Who's coming to the rescue? With the most anticipated "Who's in the Store Today? Escape Room", Lotus Wang, aka Taiwanese Ayumi Hamasaki, just received a frontline mission where she needs to co-work with Wayne Song, the Taiwanese heartthrob to break free. This fun duo on mission will no doubt give the old store a brand new life. More celebrities will go on old-store digital makeover missions around Taiwan. Hang in there! They will all be in "Who's in the Store Today?", hit of all times!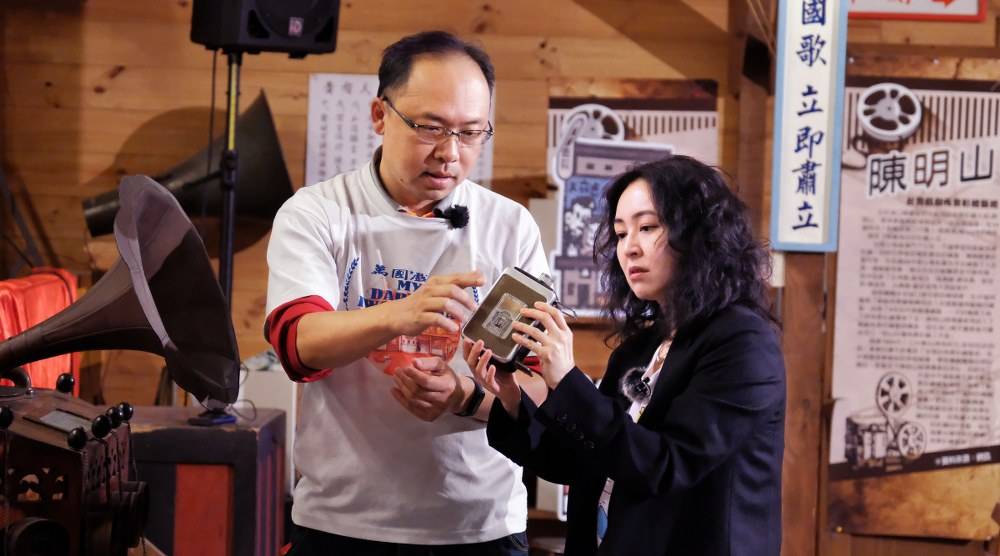 EP7 Old Store Makeover【Movie Theatre in our Memories】
There's always a movie theatre in the fussiest spot in town that not only draws traffic to the surrounding, but also provides a space for emotional exchanges. Chamder Tsai, who loves acting and watching movies, has the chance to play a movie with an antique film projector. She even visits the Wan Guo Palais Theatre in Dalin where she hand-paints a movie poster and promotes it on the street with a megaphone in old-school way. Let's see how she revives the commercial district with technology!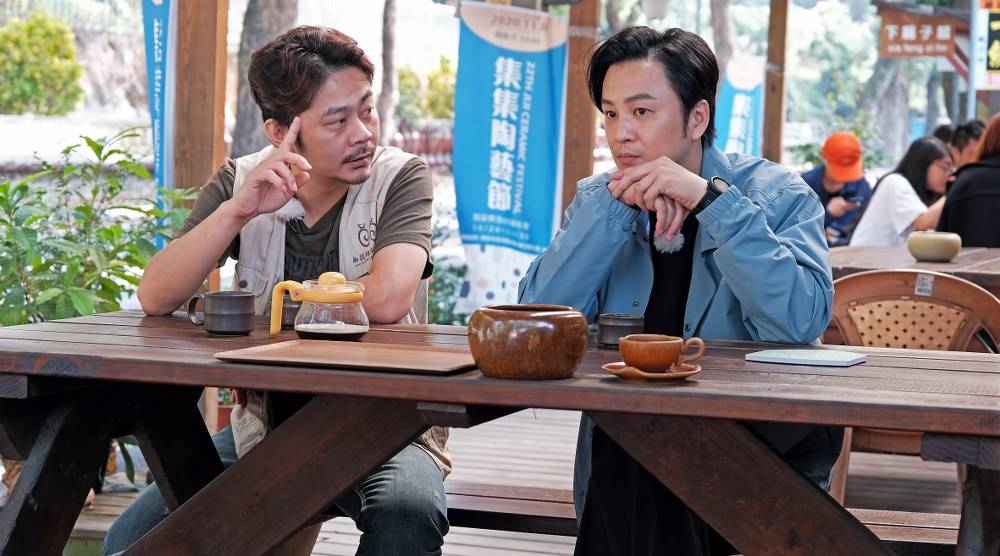 EP6 Old Store Makeover【Three Days Three Nights】
This is not A-mei's song but the time it takes to create a one-of-a-kind pottery in the kiln. Joe Chang visits an antique snake kiln with 65 years of history, where he learns as an apprentice the art of hand-chopping wood, baking at high temperature, and hand-making the pottery in order to produce an unique work that can be passed down for generations.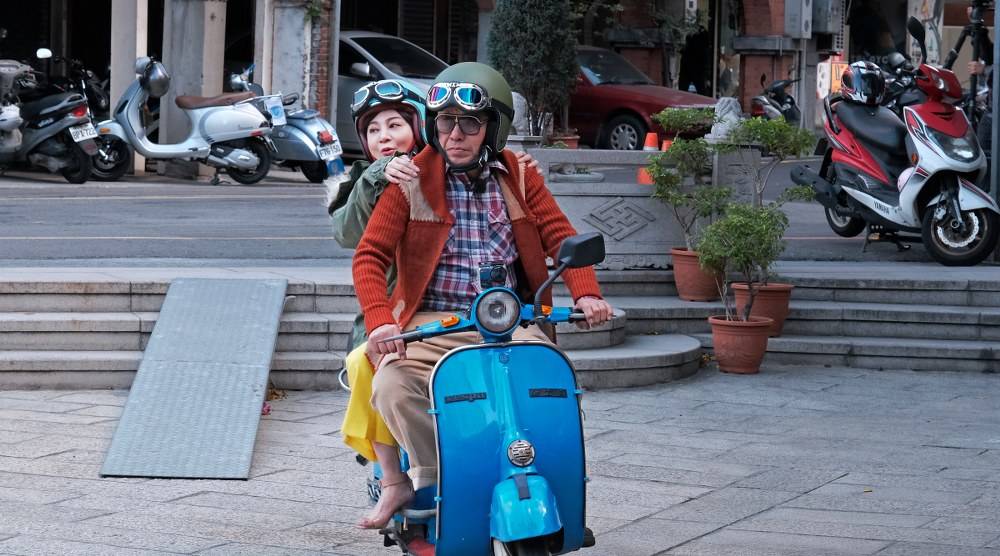 EP5 Old Store Makeover【Retro is Coming Back】
Spotted! Is Ayumi Hamasaki throwing a retro party or strutting down a street catwalk in Taiwan? No, it's Lotus Wang in Hsinchu, looking for an expert in antique scooters. Back when the economy was taking off in the latter half of the 20th century, Vespa, Freeway125, and other scooter classics were a MUST for dating. See how retro-chic is coming back to Taiwan in 2020!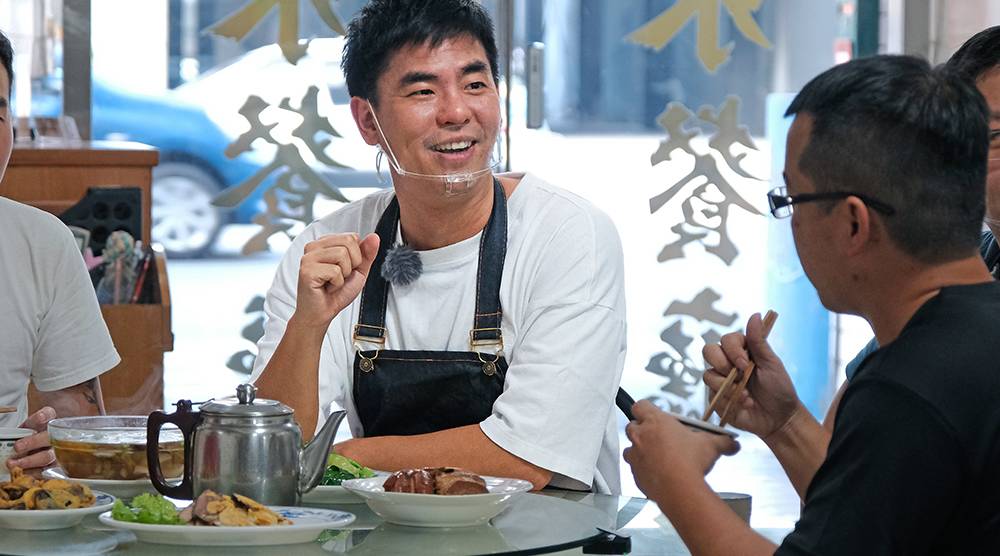 EP4 Old Store Makeover【Tracing Unforgettable Taiwanese Taste】
What exactly is traditional Taiwanese taste? There's a restaurant in Nantou, ran by the third generation, that creates Taiwanese classics with local ingredients. Former President was a regular customer there, and even singer Alan Ko is willing to be the chef's assistant so that he can learn how to make authentic Taiwanese dishes.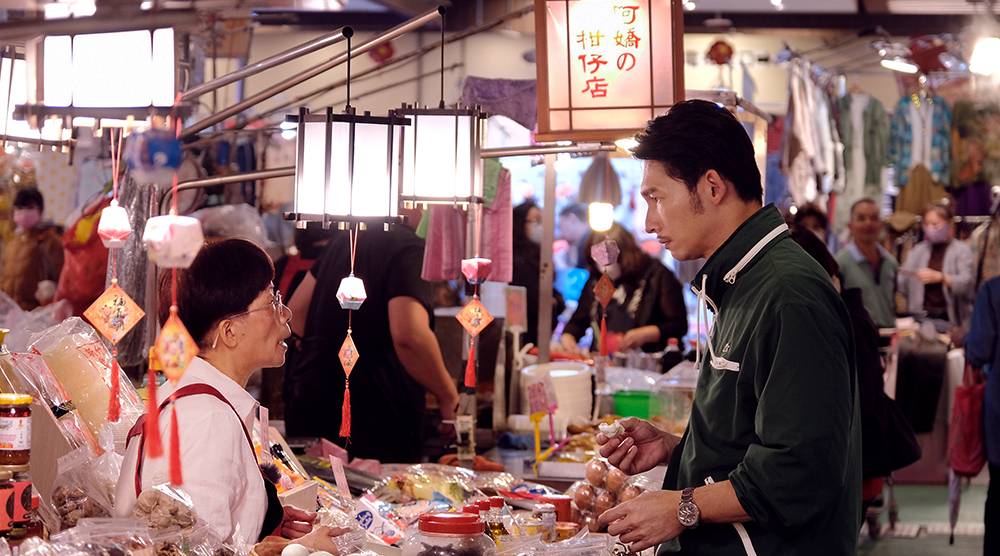 EP3 Old Store Makeover【 The Warmth and Friendliness of Tradition
You can never fully experience a city until you visit its local market! Let's experience Xin-Guo Market together with James Wen! Curious to find out what groceries he bought from A-Chiao's corner shop? Wait, he even helped out with food delivery via taxi and had the chance to enjoy A-Chiao's Xmas banquet in traditional Chinese style?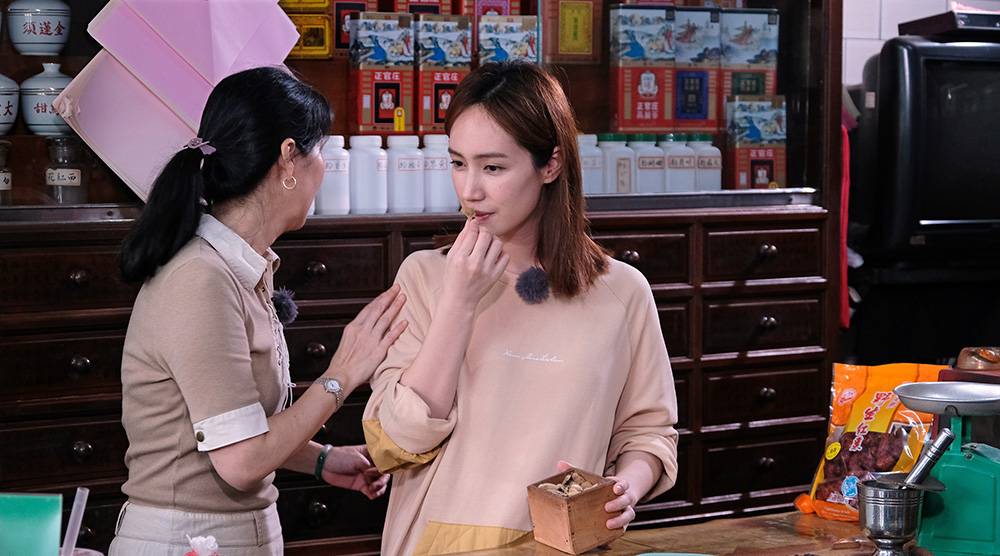 EP2 Old Store Makeover【Trendy Dietary Supplement】
Did you know that the roach's poo and chrysalis (vegetable cicada) are precious ingredients in traditional Chinese medicine? Esther Huang, who is fond of self-nourishment, has come to a traditional Chinese medicine pharmacy in Toucheng. Find out Esther's exclusive herbal beauty-formulas and other surprises by watching this video clip!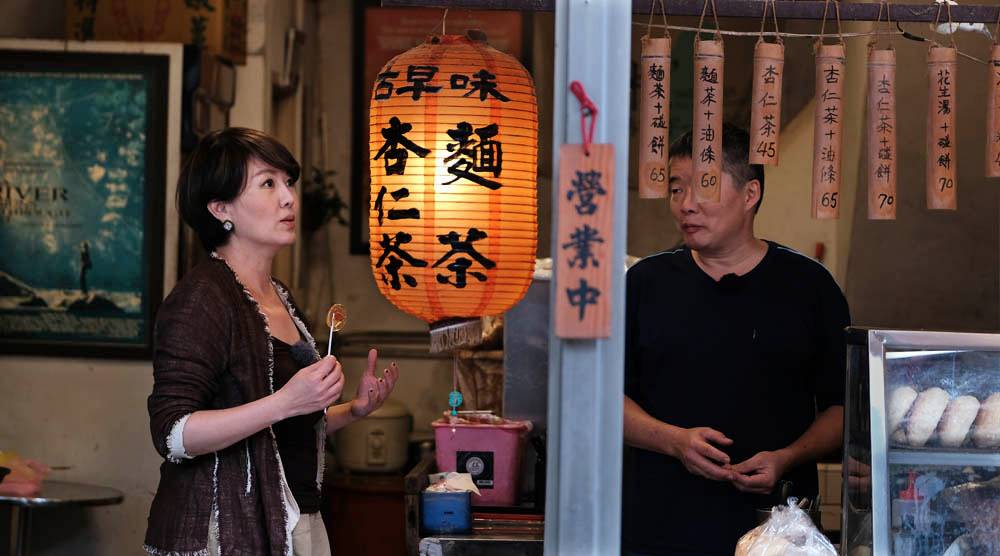 EP1 Old Store Makeover 【Innovating Traditional Delicacy】
A bowl of Taiwanese delicacy is made by simply pouring hot boiling water over homemade seasoned millet mush! Apparently, Ke-Li Miao has become an expert sales lady for selling traditional seasoned millet mush in Pinxi. She has even created a novel afternoon tea menu for the store-owner. Let's rediscover the charm of this Taiwanese delicacy!
LINE Tutorial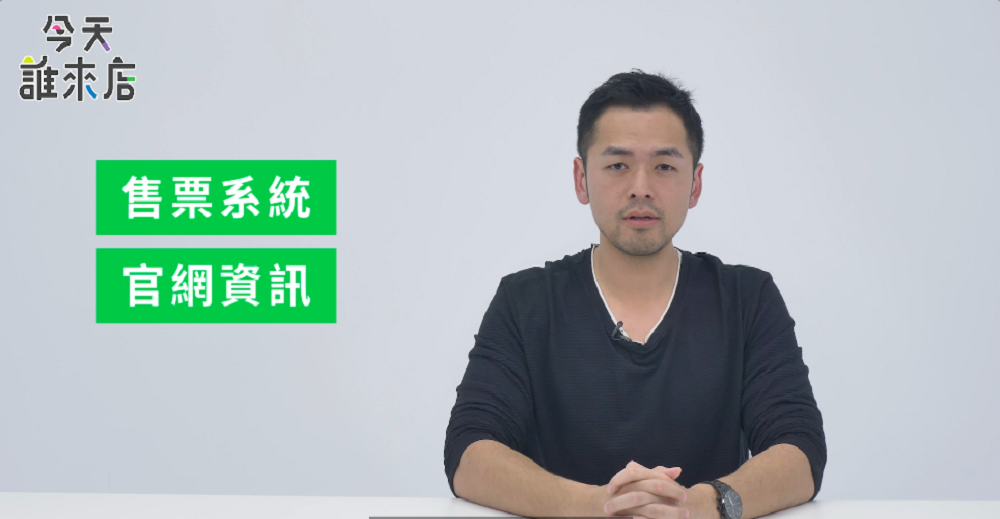 EP7 Wan Guo Palais
Greeting message- to thank your clients add your LINE Official Account

Timeline- a method of the message that wants to publish, and avoiding to interrupt your clients

External link- link to your other platforms from LINE Official Account

Set up coupons as limited lottery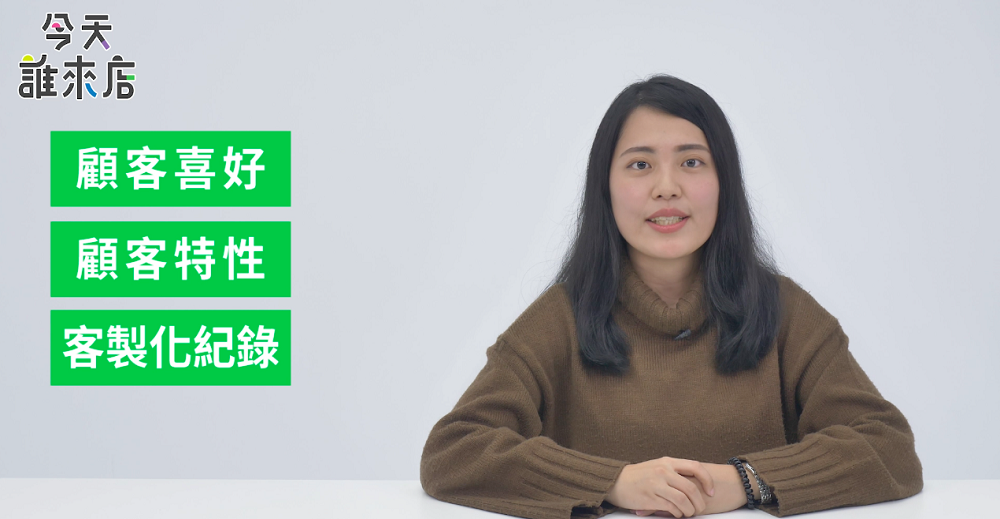 EP6 Tian Xing Kiln Ceramic Art
Multiple broadcast posts fee calculation.

Recommend to friends- let your clients recommend your LINE Official Account to their friends.

LINE call- your clients could call you by LINE.

Targeting- Sending the message to the group that you choose.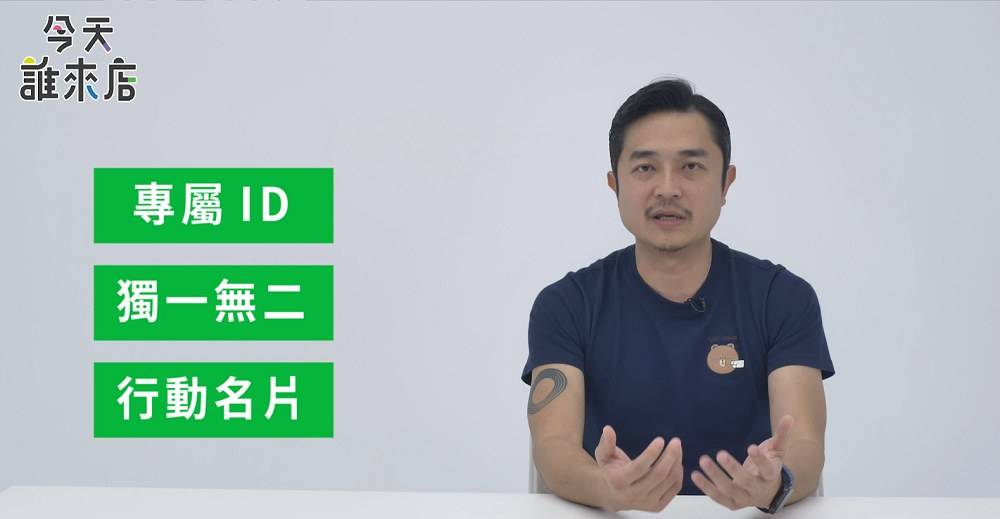 EP5 Wenjie motorcycle shop
Premium ID- Make your LINE Official Account ID the one and only !

Built-in auto reply- easily set up FAQ for your clients.

Set up surveys- get to know your clients more.

Multiple broadcast posts- send few broadcast post at once.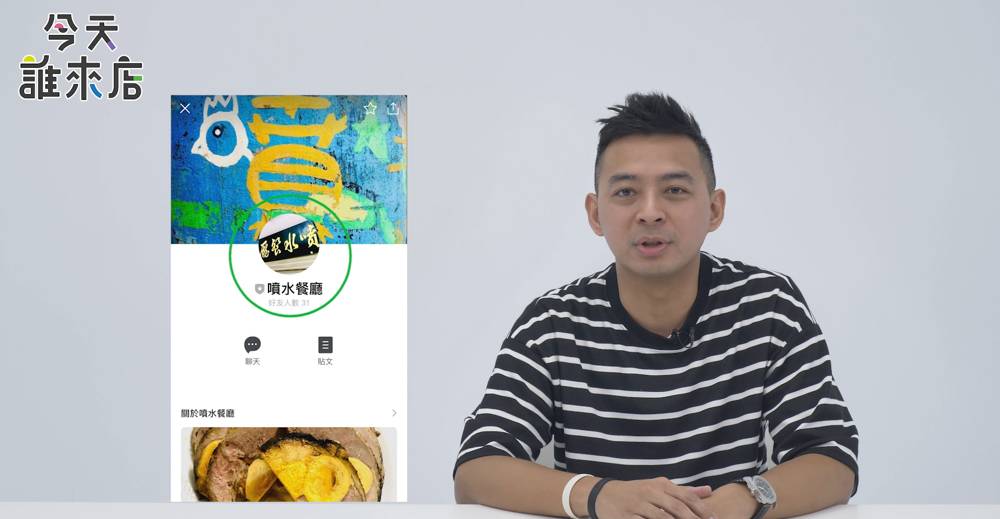 EP4 Penshui restaurant
Profile setting.

Basic info setting.

Video message- attract customer by videos.

Create image- Built-in image edition.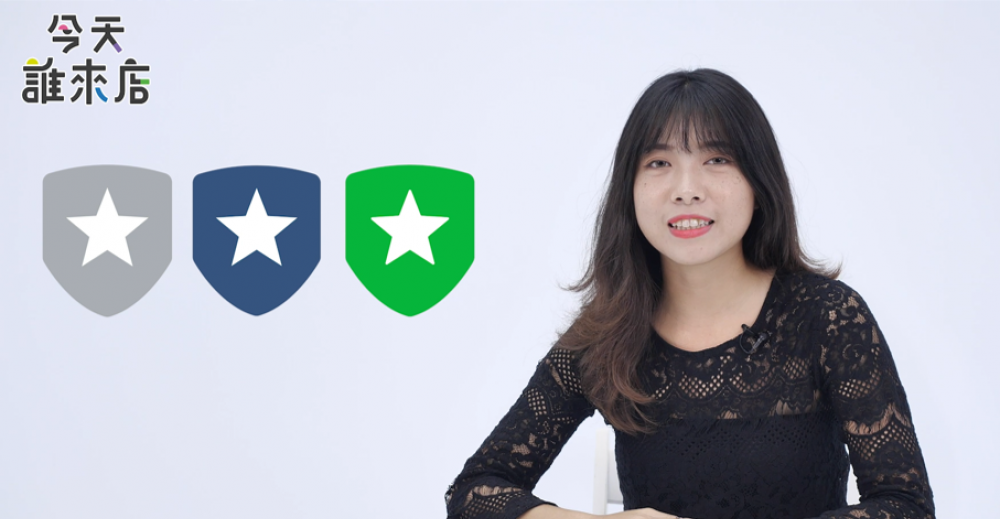 EP3 A-Chiao's Corner Shop
Intro of LINE Official Account types.

How to set up your own Rich menu ?

Built-in reward card- rewards for your loyal customer.

Carousal message- showing your diverse products.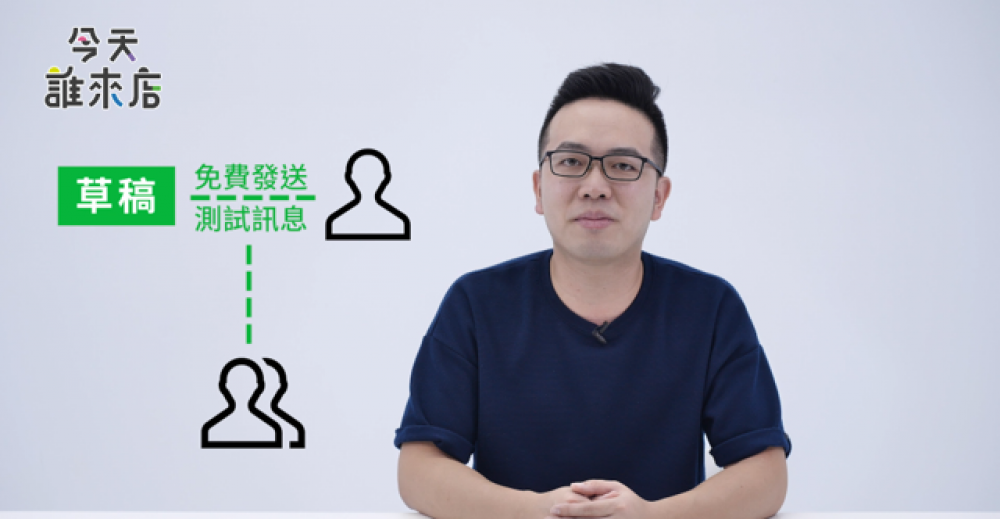 EP2 De-An Tang in Toucheng
How to apply LINE Official Account?

Photo message- Not only text, but also send photos!

Sending out variable forms of message, such as photos, text, etc.

How to set up numerous key words to autoreply your clients easily ?

Make some interaction with your clients in LINE Official Account without technical helps.

Numerous interactions with your customers can be done on LINE Official Account.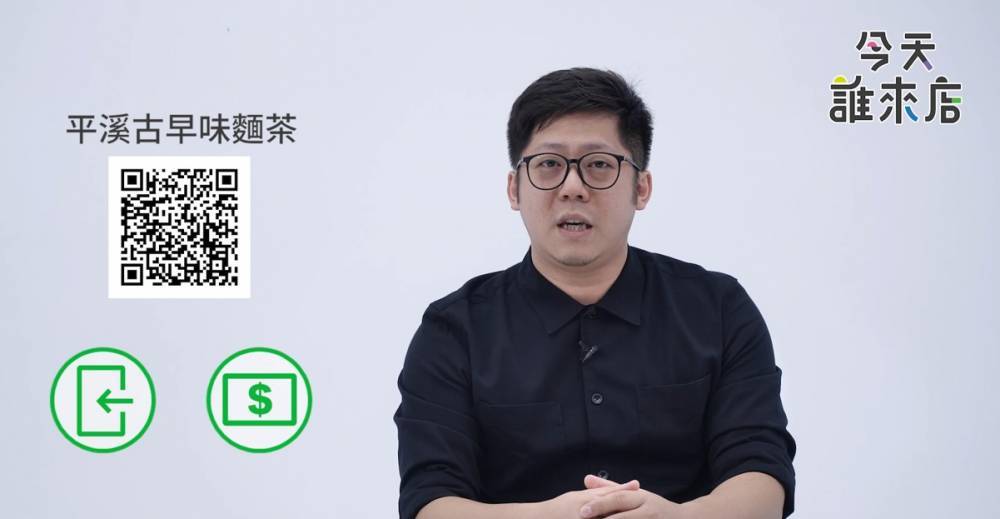 EP1 Traditional Seasoned Millet Mush
What is LINE Official Account ?

How to invite your client to join ?

Setting up your Coupons.

Find out the benefits of coupons ?
Behind the scenes